About Me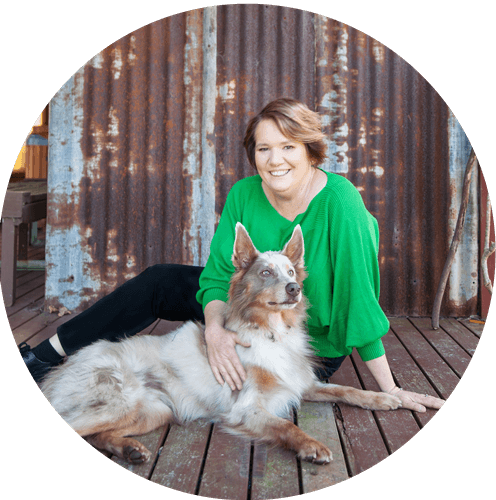 Louise Harding
Here's a little about me. I'm an Author, Master Dog Trainer, Professional Animal Wrangler, and owner of Animal Talent. I have trained dogs professionally for more than 20 years and multiple animal species for performance work in the film and television industries both in Australia and New Zealand.
Over the years I've trained many obedience champions, written and implemented instructor training at multiple dog clubs, founded a successful sled dog racing club and trained multiple sled dog champions. I still continue to compete with multiple dogs in obedience and agility, though my focus has recently shifted to helping pet dog owners understand and train their much-loved companions.
I love unravelling the mystery of how dog's work for everyday pet owners who often find themselves struggling to manage their free-spirited dogs. I use my own unique holistic approach helping them form a relationship with their dog built on trust. Coupled with kind reward-based techniques for training, I know their dream of a well-mannered dog is absolutely achievable.
My work has led me down many paths including training and support of working guide dogs, assistance dogs and emotional support dogs, running council dangerous dogs programs, educating pet owners on the Companion Animals Act and most recently as committee member advising Central Coast Council. I'm also a member of AAPTD and DOGS NSW and a proud life member of the Manukau Dog Obedience Club.
Nose to Tail: A Holistic Guide to Training Your Dream Dog, is my first book and its success has been truly humbling. Now in its third edition, the reviews have been outstanding - "...an absolute must-read...", "Terrific", "...an essential guide to any dog owner…", "fantastic" and "...a common-sense approach to training that gets results quickly… stress-free and fun for both the trainer and the dog."
My Story
Born in NZ, I've always had an instinctive connection with the animal world. Early in my childhood, I began to accumulate a menagerie of pets; mice, hedgehogs, budgies and guinea pigs. Then came the cats - the abandoned, the homeless strays and even the feral cats. During my early primary school years, I decided I also needed a dog. This time I actually asked my parent's permission, but the answer was an unequivocal 'NO!'.
Undeterred by their response, I began offering my services to the community as a volunteer dog walker. Although I never gave up on the dream of owning my own dog. Eventually, my pestering paid off and at age 12, Sue, a welsh corgi entered my life and was my very own. I got straight to it and began training her, the seed to my future life had just been sown.
Following a successful career in the NZ dairy industry and raising three children, I changed direction to where my true passion lay - training dogs. One highlight of my Kiwi career was training and wrangling the animals for the cult tv classic Xena: Warrior Princess.
In 2007, new adventures beckoned for our family and we made the move across the ditch to Australia. The following year, my first Australian business Animal Talent was born. The business continues to grow, now offering dog training to pet owners, training support dogs and animals for film and television.
My life is never boring. There are always new dogs with their quirky ways and awesome people to meet, radio interviews, seminars, productions, street festivals, markets and workshops. You will always find me with a dog or three sharing a funny story or two, with a purpose of course - helping humans understand their dogs.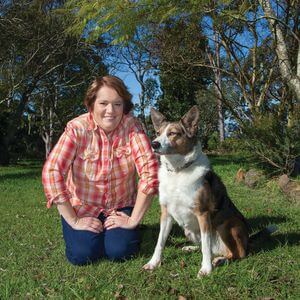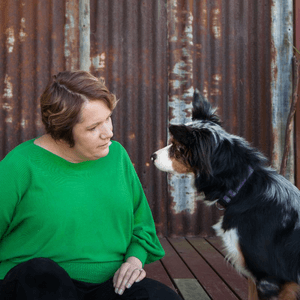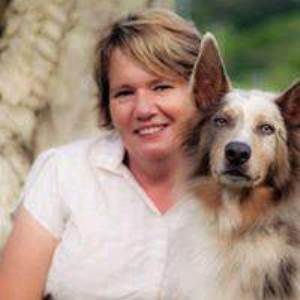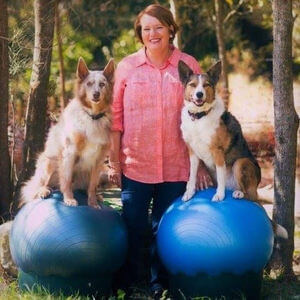 My Philosophy
For dog training and for life, my philosophy is simple - be kind and treat everyone animal and human alike with respect and in the manner, you yourself wish to be treated.
Every dog has its own unique personality and genetic traits. Every person also brings their own past experiences, personal motivations and personality to the dog-owner relationship. I help owners understand how their dogs think, what makes them tick and why they do what they do. Then how to use this knowledge to train their dog holistically encompassing the physical, mental and environmental. They are encouraged to concentrate on training the dog they have in front of them rather than the one they imagined.
As responsible dog owners, we have the opportunity to assist our dogs to make better behaviour choices using kind reward-based techniques. No shouting required!
I believe that training can fit into your busy lifestyle. It isn't about setting aside large chunks of time, rather it's about using our everyday interactions as an opportunity to either change existing behaviour or to encourage a new one.
For me, dogs make the best friends. They are great listeners when you have a burden to share, never judge and are always happy to see you and greet you with a wagging tail. Us humans could learn a lot from dogs if only we'd take the time to listen.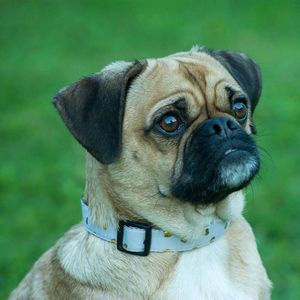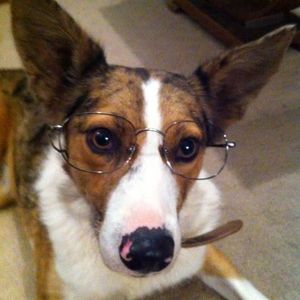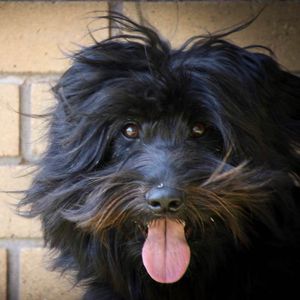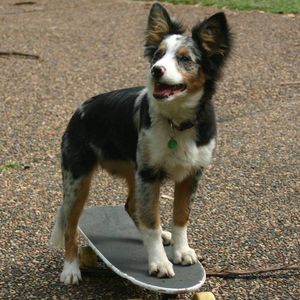 Testimonials
"Louise is a fantastic trainer. I can highly recommend her for all your training needs from puppy to adult dog."

Absolute professional with so much canine knowledge...Thoroughly recommend Animal Talent for all your dog training needs."

"A great training location and trainer - we look forward to going and learn new things every time - thanks, Louise!! Our "giraffe" loves her puppy classes."

"Can't recommend Louise enough .. practical real-life training with a bit of fun. The most understanding knowledgeable animal trainer. Amazing with kids too."